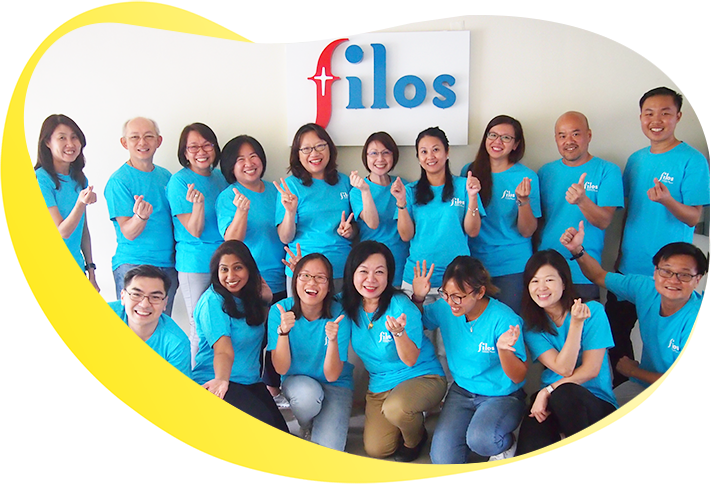 Celebrating 15 years of community building with a fresh identity!
New Branding, New Look
2019 marks Filos's 15th years of community services and work in Kembangan Chai-Chee (KCC). From a humble beginning with just 2 staff in 2003, we are a strong 18 manpower team today. Filos continues to serve with a huge driving motivation to make a difference to those who are vulnerable in our society, to be able to inspire them to find their place in life.
In the pursuit of our mission to build resilience and empower individuals and families, we have discovered our strength and strategies and brought focus on the key growing needs of the KCC community. We have also established strategic partnerships with various community organizations and public agencies to develop and provide an extensive range of programmes and services.
As we celebrate Filos 15th anniversary, we have adopted a refreshed identity which signifies our renewed passion and commitment to inspire the community to inspire others. We are thankful for the faithful support of our donors, sponsors, corporate partners, schools, institutions as well as dedicated staff and volunteers for all their collaborations with us to serve our clients and beneficiaries. We look forward to more years of building stronger communities, together!
Our Neighbour, Friend and Volunteer
Uncle Poh
"Be observant and creative. Always look on the positive side." These are the words that Mr Poh Shou Seng, 67, has to say when he talks about reaching out to the elderly. Having lived in Chai Chee for more than 10 years, Mr Poh, or "Uncle Poh" as he is often addressed, knows his neighbourhood well. He is very friendly and is easily approachable by residents.
Uncle Poh is single and currently shares his rental flat with a housemate. When one sees Uncle Poh, one would never have guessed that he had a stroke in 2010 and was hospitalised for three months. Instead they would have had the impression that he has always been an active resident going about helping in logistics as a volunteer whenever there's a need.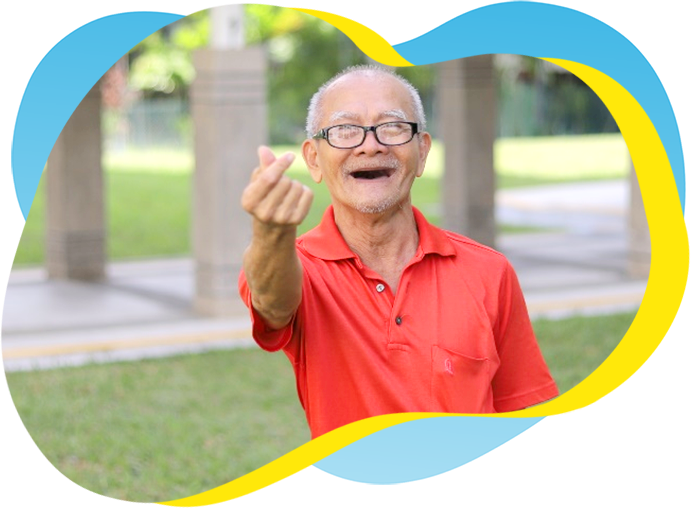 To Uncle Poh, a strong recovery from the stroke proved that he had been given a second chance to live life anew and he is determined to live it out in its fullest. Besides helping out at his church and a nearby senior activity centre, Uncle Poh became involved in Filos Community Services' Community Befriending Programme, using his ability to speak Hokkien to reach out to the elderly who are well versed in this dialect. He found that he was able to connect well not only with these elderly but also the younger generation as well.
Uncle Poh recounted his experience as a volunteer, "One must learn the virtue of patience as a befriender. Give the elderly time to speak and be mindful of your words on how it can affect their mood. It does not matter what your skills are. There is always a chance to learn and opportunities to give back."
Pleases tilt your device view in portrait mode for better view
Pleases tilt your device view in portrait mode for better view