Our Aim
Strong families form the basic core of healthy communities. Nurturing and transmission of values and character takes place in the safety of the home environment. Filos' Family Life programmes aim to build the resilience of families, empowering spouses, parents and children with skills to strengthen their relationships with each other, to support and encourage each other in the ups and downs of life.
Our Statistics

1,143
Participants were reached through Family Life Education Programmes

31
Events over 56 hours of programmes
Source: 2018, Filos Community Services
Programmes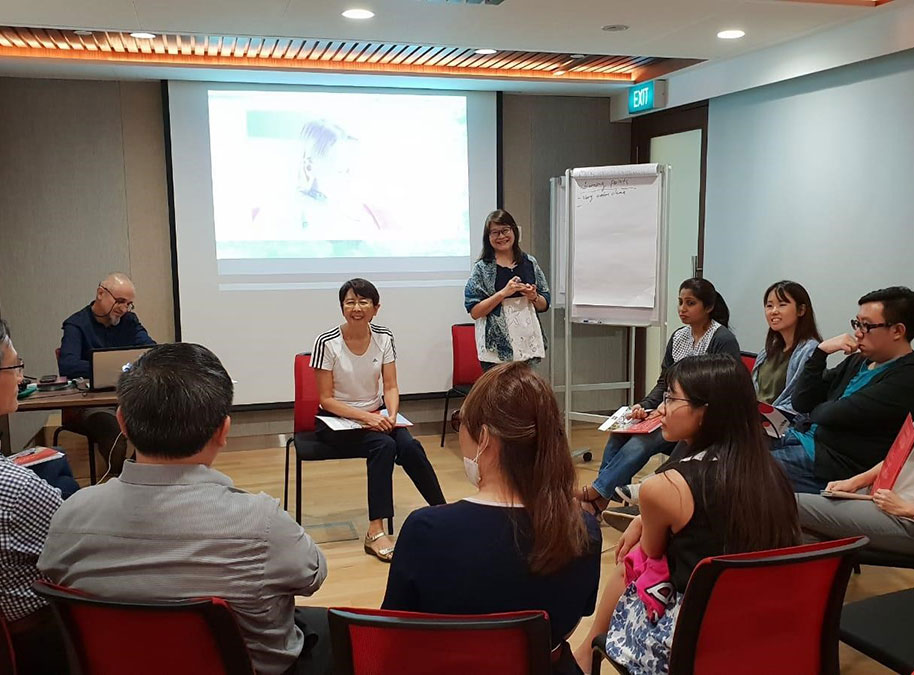 Parents Plus Programmes
Parent Plus Early Years' Programme (PPEY) and Parent Plus Children's Programme (PPCP) are evidence-based parenting courses design to support and empower parents to manage parent-child communication, relationship building and behavior management. This programme uniquely combines a social learning model with a solution-focused preventive framework that encourages parents and children to be proactive in making positive changes in their relationships with each other.
PPEY and PPCP aim to help parents find ways to help their children by:
Solving parenting problems in positive ways that help children learn
Managing difficult behaviours and discipline problems
Helping their children be more co-operative and to learn the importance of keeping to rules
Helping their children learn and reach their full potential at school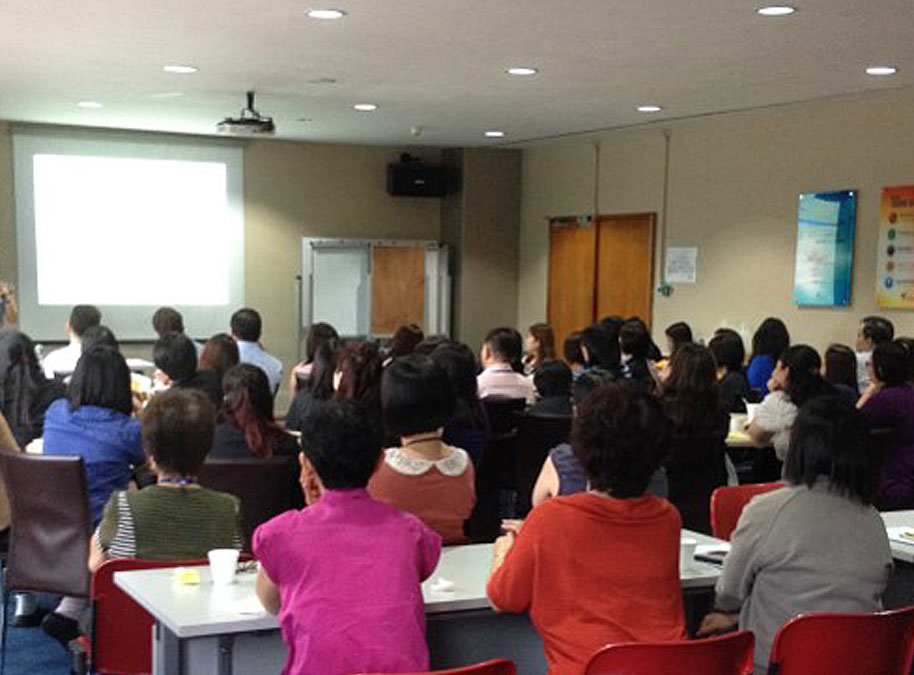 Family Matters Programmes (approved by MSF)
The Family Matters Programmes are listed on the MSF Family Matters programme menu. These include:
Effective Communication with your Child/Teen
Parent-Child Reality Check (using DISC, a behaviour assessment tool to enable parents to better understand their children's personalities and motivations)
Seven Principles to a Healthy Marriage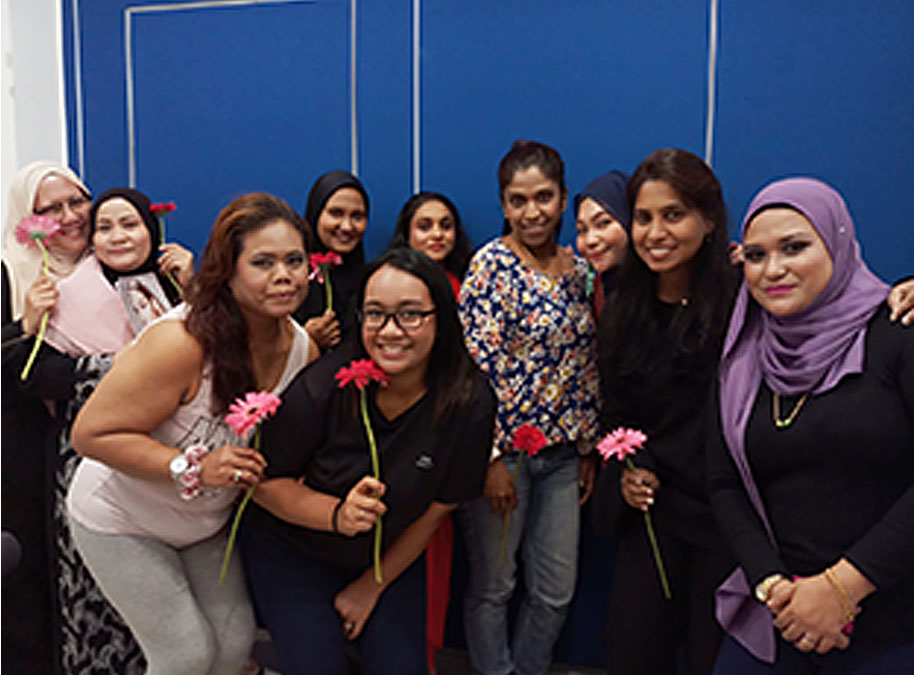 Filos Mothers' Group
The Filos Mother's Group was set up for mothers who live around the Kembangan-Chai Chee neighbourhood. It serves to provide the mothers some respite from their daily parenting and household responsibilities. Through this programme, we hope they will feel supported and appreciated as they pick up some new skills during each meet up. The group meets every 2 months to partake in exciting activities, such as zumba and make-up lessons, as well as informative talks on health and financial matters.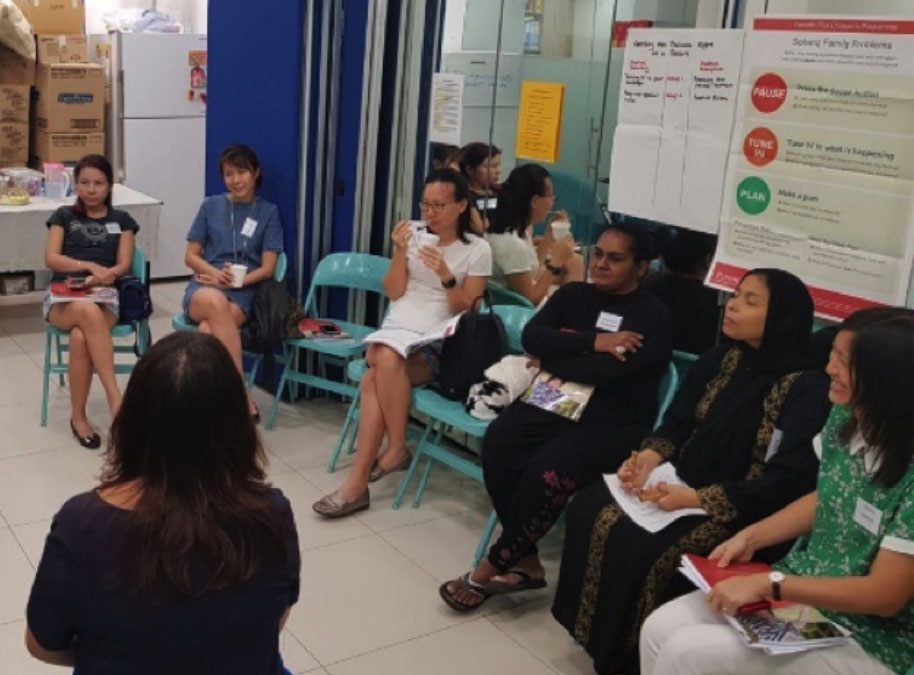 Other Talks and Workshops Topics
Filos also conducts other educational talks and workshops relating to family life. The topics include:
Talking to your Child about Sexuality
Transitioning to Primary/Secondary School
Discipline with Love
Cyberwellness
Personal, Character and Values Development
Work Life Balance
Building Healthy Marriage
Testimony
"I've always felt ill-prepared for parenting, growing up in a small family. This course gave me more confidence and reinforces my knowledge on parenting. The examples and discussion topics used in the course were very relevant for Singapore parents."
PPCP
Mrs. Koh
Mother of 4 & 12 year told
"Thank you for organizing this programme. It brought like-minded parents from different walks of life together. The sessions were well structured, our facilitators most patient, the participants mutually respectful and the discussions always enlightening. I've come away refreshed and equipped with knowledge on how to parent positively. Now to put that knowledge to practice!"
PPCP
Ms. Wee
Mother of 7 & 10 year told
Previous
Next
Pleases tilt your device view in portrait mode for better view