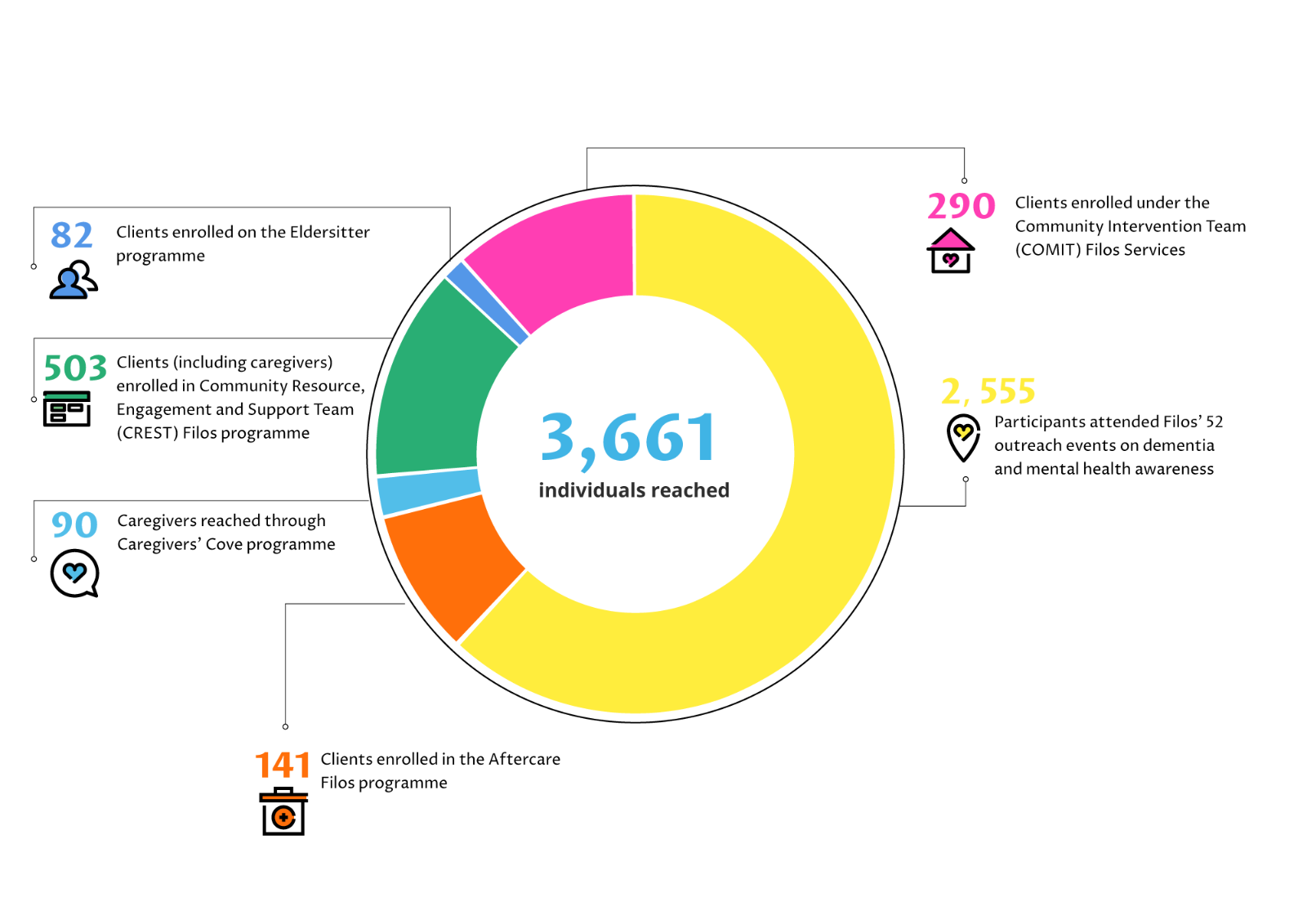 Source: 2022, Filos Community Services
CREST Filos supports individuals who are 18 years old and above and are at risk of or have mental health conditions such as depression. We also support seniors with dementia to empower them to live and age well in the community. Our services include: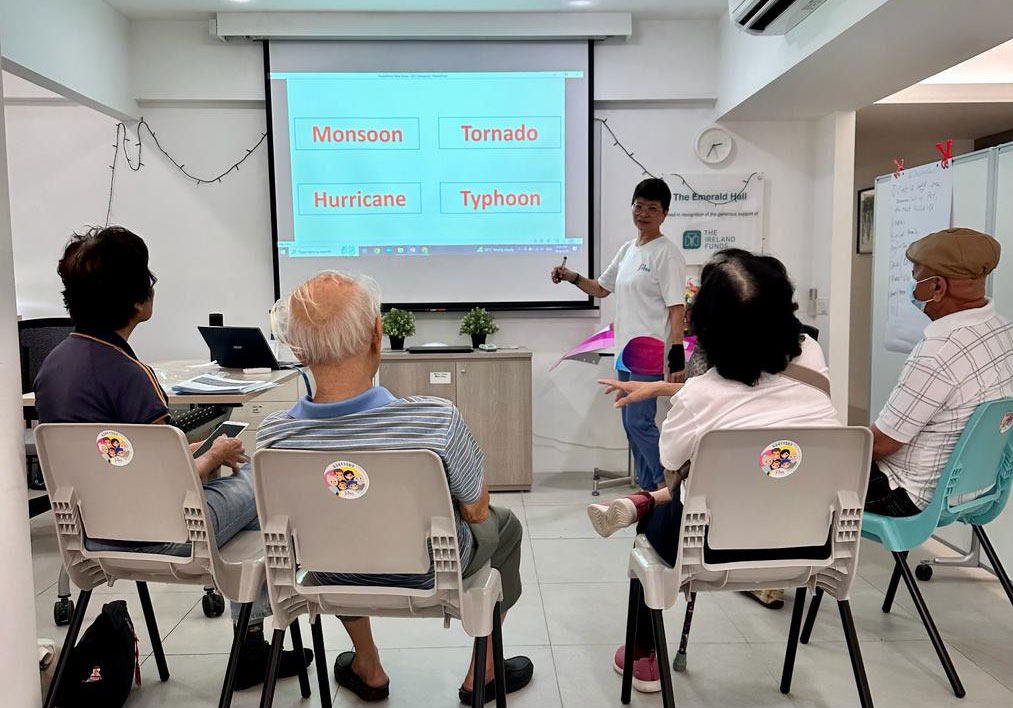 Cognitive Stimulation Programme
Service Boundary: Kampong Chai Chee & Kembangan-Chai Chee
This is a series of workshops conducted in a group setting to improve cognition, independence and well-being for individuals living with mild to moderate dementia. It is an evidence-based programme that adopts a non-pharmaceutical approach to maintaining of cognitive functions of persons with dementia.
COMIT Filos provides intervention through case management and counselling services by journeying together with clients who face complex mental health challenges. The programme includes:
Seniors and their loved ones may experience challenges and face uncertainty when met with medical crises. Advance Care Planning (ACP) empowers individuals through a series of discussions that help them plan for their future health and personal care. The conversation includes: