Our Aim
Filos developed a one-stop, home-based, value-added service of health and social care for the elderly living in the Kembangan-Chai Chee Community. Filos' eldercare programmes aim to build a community that fosters social inclusion and engagement, allowing older persons of all ages to age-in-place, living their silver and golden years in familiar surroundings which they are happy to call HOME.
Our Statistics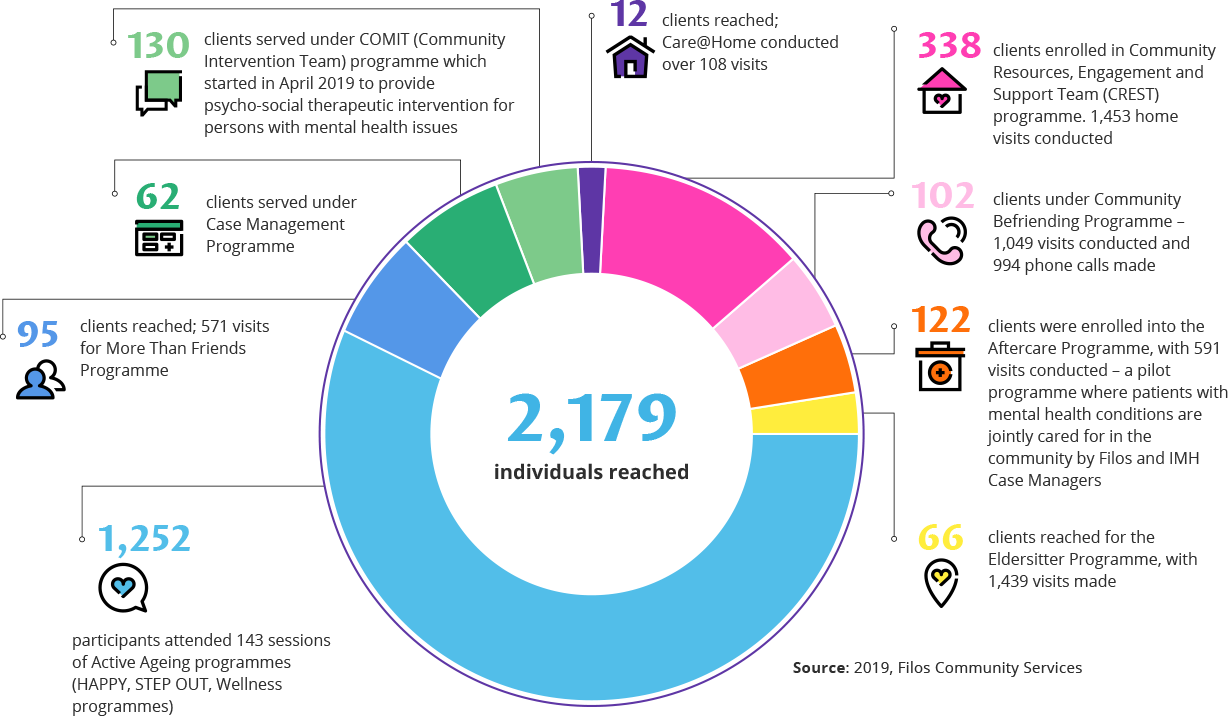 Programmes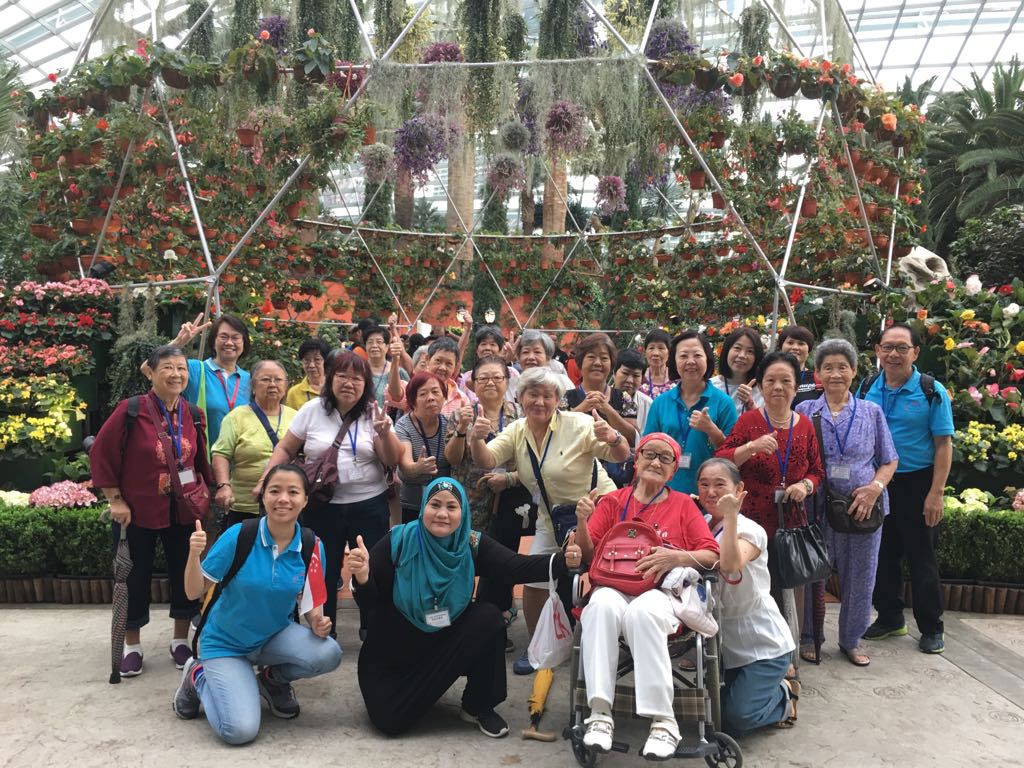 Active Ageing Centre
The Filos Active Ageing Centre provides a suite of services to support seniors in building strong social connections in their neighbourhood and in receiving timely access to integrated health and social care that allows them to age healthily, productively and happily in their community.  It's a go to place where they can take part in recreational activities as well as contribute to help with the needs of others through volunteerism.
The suite of services includes:
Active Ageing Programmes – Daily programmes are held. These include the HAPPY exercise programmes, that prevent and reverse physical and cognitive frailty, and interest workshops (such as creative arts programmes) that engage seniors with various talents and interests.
Befriending Programmes that reach out to isolated seniors, as well as seniors living with chronic diseases or who are frail. Volunteer befrienders support seniors through regular tele-befriending and home visits.
Care Support through information and referral services for seniors with complex medical or social issues providing prompt linkages to help them with their needs.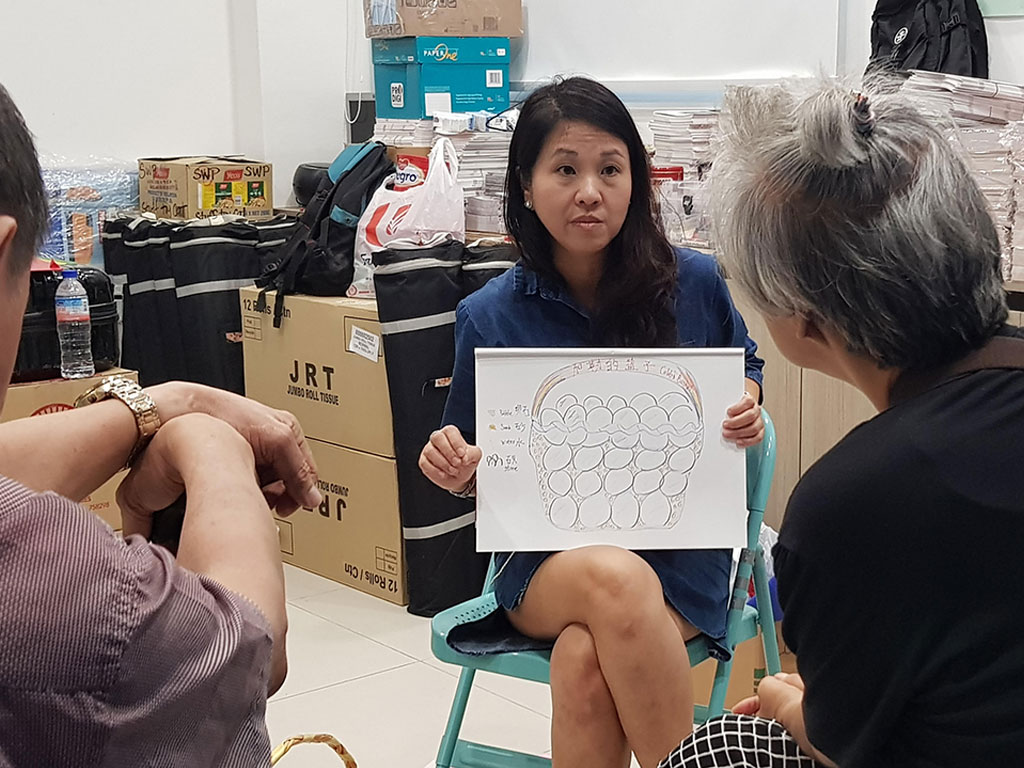 Community Mental Health Services
Filos' community mental health services provide holistic and integrated physical and mental health care as well as social support for residents with complex issues in Kembangan-Chai Chee and Kampong Chai Chee community.
CREST (Community Resources, Engagement and Support Team) Programme supports persons who are at risk of or who have mental health issues with befriending and linkage services.
Eldersitter Programme serves seniors with dementia through home-based therapeutic cognitive activities.
Caregiver Support programme provides caregivers with emotional support and knowledge on mental health issues to assist them in caring for loved ones at home.
COMIT (Community Intervention Team) provides intervention and case management services for clients with complex mental health issues.

The Aftercare Programme is a collaboration with the Institute of Mental Health (IMH) to provide care support to patients with mental health issues, supporting them to integrate into community living.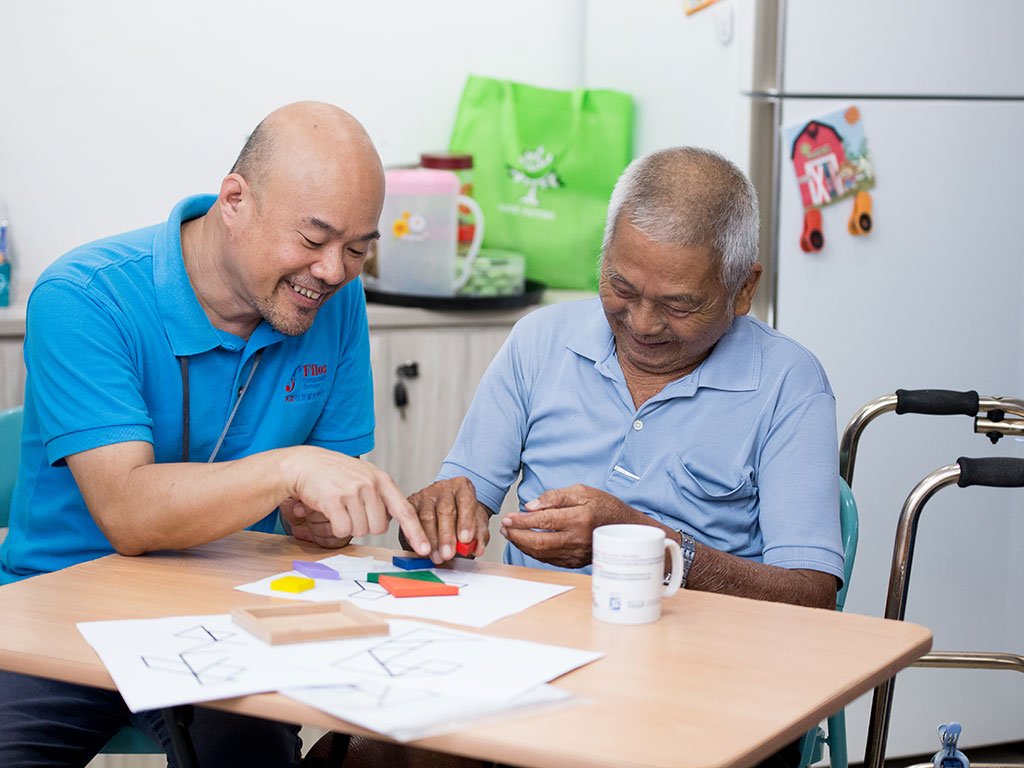 Advanced Care Planning
Advanced Care Planning (ACP) is a series of discussions to plan for your future health and personal care. It involves:
Sharing your personal values and beliefs;
Exploring what you might or might not want in certain medical situations;
Choosing someone to voice your wishes if you can no longer do so in the future; and
Writing down your wishes and sharing your plan.
---
If you wish to refer someone for Filos' elderly services, please complete the online form
Here
---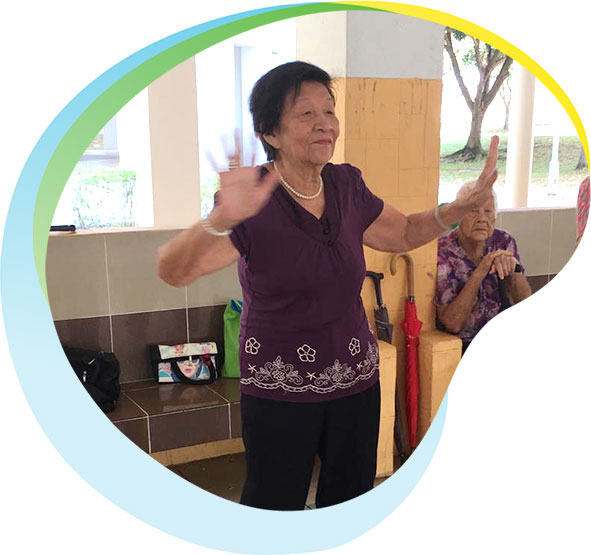 HAPPY Story
Mdm Chua moved into a Kembangan-Chai Chee rental flat in her 80s to support a daughter with some personal issues. She is a positive and resilient elderly who quickly became an active participant at Filos' social wellness and active aging programmes. She is grateful that Filos' HAPPY Programme has strengthened her body and made her better able to perform her daily tasks. She did not have the privilege to attend school and thus appreciates Filos' Step Out programme, as it is where she can learn useful knowledge to manage her diabetes. She also has fun making useful crafts and most of all forging friendships with others in the community.
Previous
Next
Pleases tilt your device view in portrait mode for better view