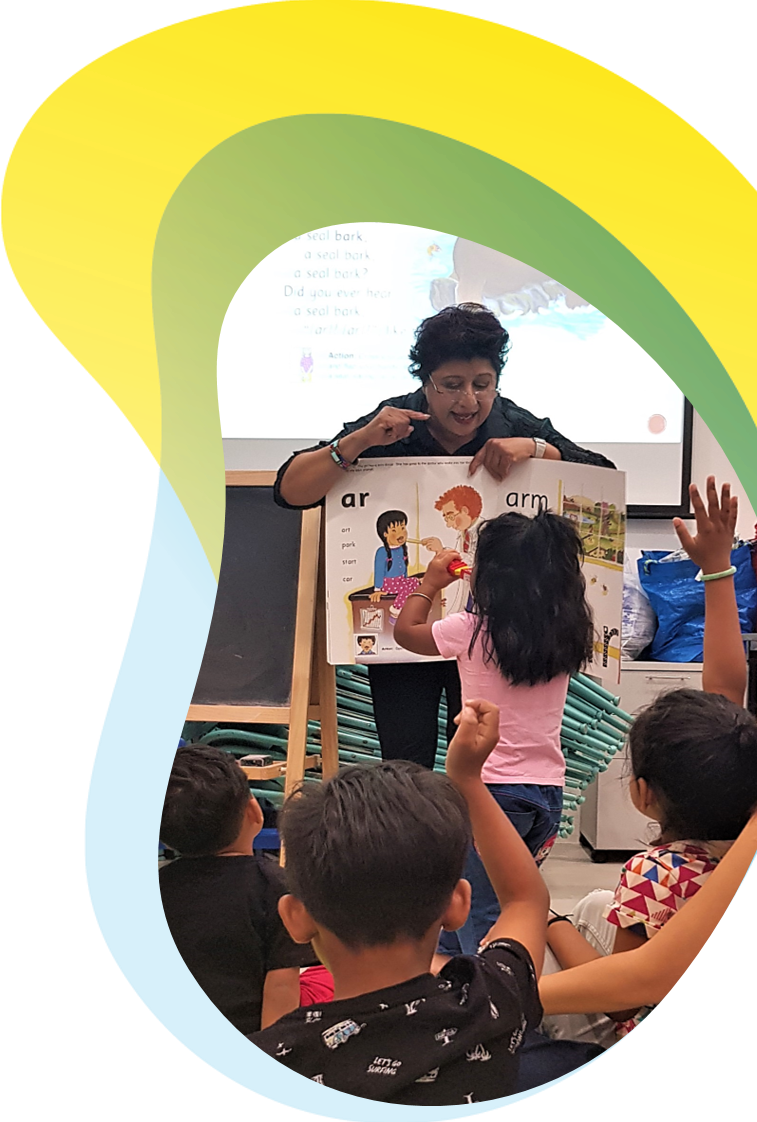 Little Sprouts Reading Programme: A Path towards Equal Opportunities in Education
Nine months ago, Kevin* was a quiet and shy boy who kept to himself often. This year, Kevin starts primary one on a different page; his confidence has grown and he is now unafraid of making mistakes. Often the first one to raise his hand, Kevin eagerly anticipates opportunities to answer questions. After half a year of lessons, Kevin is able to identify more letters in the alphabet, and read and write more fluently. He has also developed a keen interest in reading storybooks.

This is the head start that Filos' Little Sprouts Reading programme aims to give children (4 to 6 years old) from families-in-need in the Kembangan-Chai Chee community. Led entirely by a group of dedicated volunteer teachers, the programme follows an established phonics-based curriculum and uses interactive activities to inculcate a love for reading and build self-confidence. Initially finding much difficulty writing their names legibly, those who are eventually able to do so is a testament that guidance and practice pays off.

With unwavering support and encouragement, these faithful volunteers play a significant role in helping the children determine and shape their own individual paths in life.

*Name has been changed.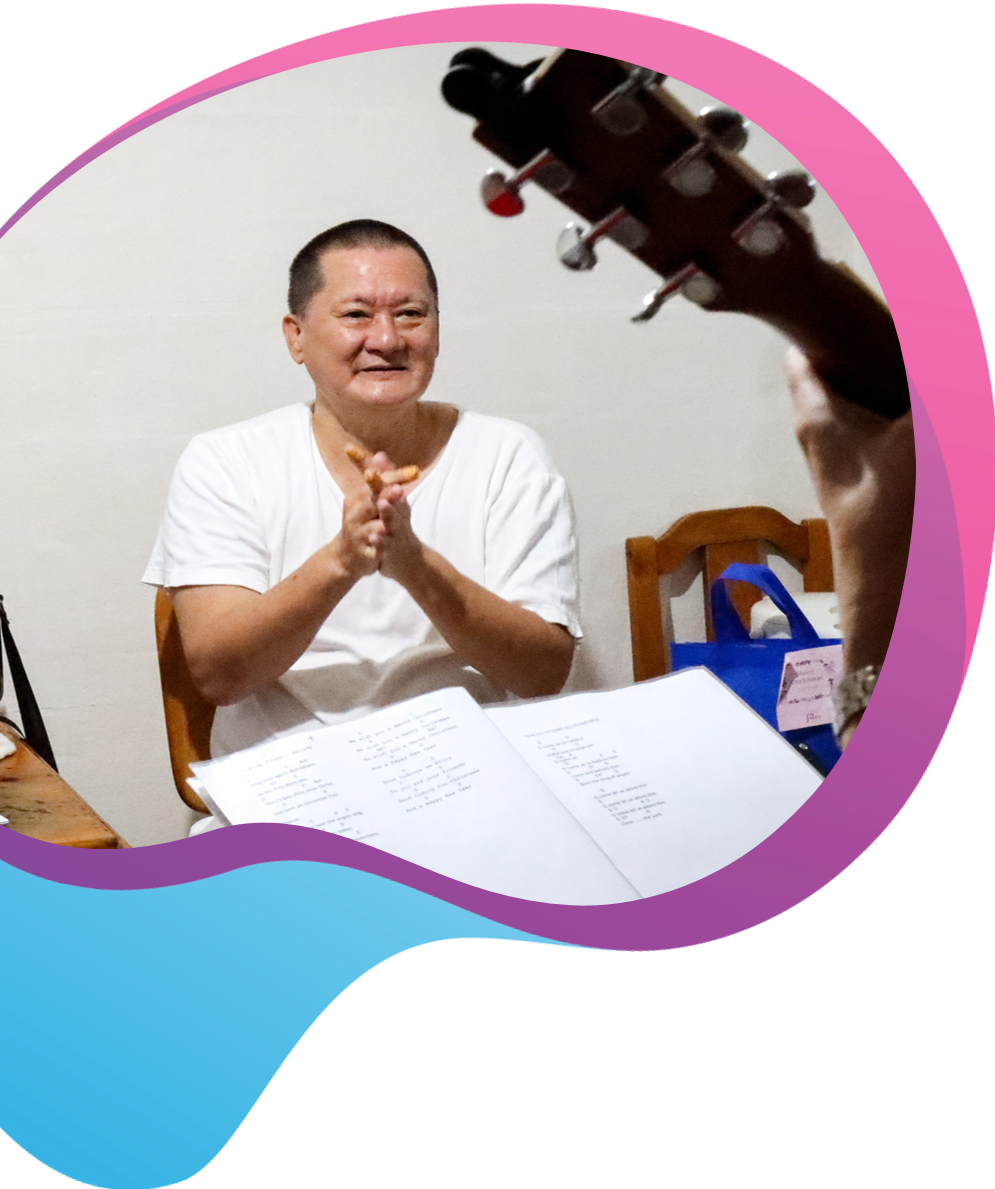 Setting Sights on Creating New Paths
Ibrahim
Ever so often, our office will be cheered by an ethusiastic call from Ibrahim, ending with his trademark "love you" blessing. Ibrahim's sunny personality makes him a well-liked figure in the community. He enjoys the company of people, frequently opening his home to volunteers for befriending activities.
During our Christmas carolling event last December, he welcomed two groups of volunteers into his residence; singing and clapping along during the carol singing and exchanging affectionate Christmas wishes. The volunteers left with their hearts warmed. Ibrahim is already anticipating the next visit by volunteers. To welcome them, he keeps his home clean. To him, a clean home also means a clear mind and a healthy spirit. He describes his home as his "safe haven".
With such a positive persona, it is hard to fathom the personal difficulties he has faced. It was only when we noticed that his home was less spotless than usual that suspicions about his deteriorating eyesight were aroused. The fact was confirmed when he described the dizzying feeling of falling while walking along the dark void decks at night. After falling twice in his home, we finally persuaded him to have his eyes checked.
The light at the end of the tunnel came when Parkway Hospital offered their free cataract correction procedures to seniors-in-need to help them achieve a cataract-free vision. The doctor diagnosed Ibrahim's condition to be severe and within a few weeks, surgery was scheduled and Ibrahim's vision was restored. When asked how the surgery went, he did not hesitate to praise the nurses and doctors who were there for him. Most elderly would worry about going under the knife. For Ibrahim, he described going under anaesthesia as a peaceful sleep, waking up to a beautiful world with refreshed vision.
Two months on, Ibrahim is able to carry out his daily chores and activities effortlessly. He looks forward to going to Friday prayers as well as participating in Filos' weekly exercise programmes and festive events. Immensely thankful for the treatment he has received, Ibrahim wishes for hospitals to continue their good work and reach out to more seniors-in-need.
Watch Ibrahim's story and find out more about Parkway's Cataract-free initiative here.
Do you or your organisation have a special skill to share with the community? Please contact us at info@filos.sg and we can improve community life together!
Pleases tilt your device view in portrait mode for better view
Pleases tilt your device view in portrait mode for better view