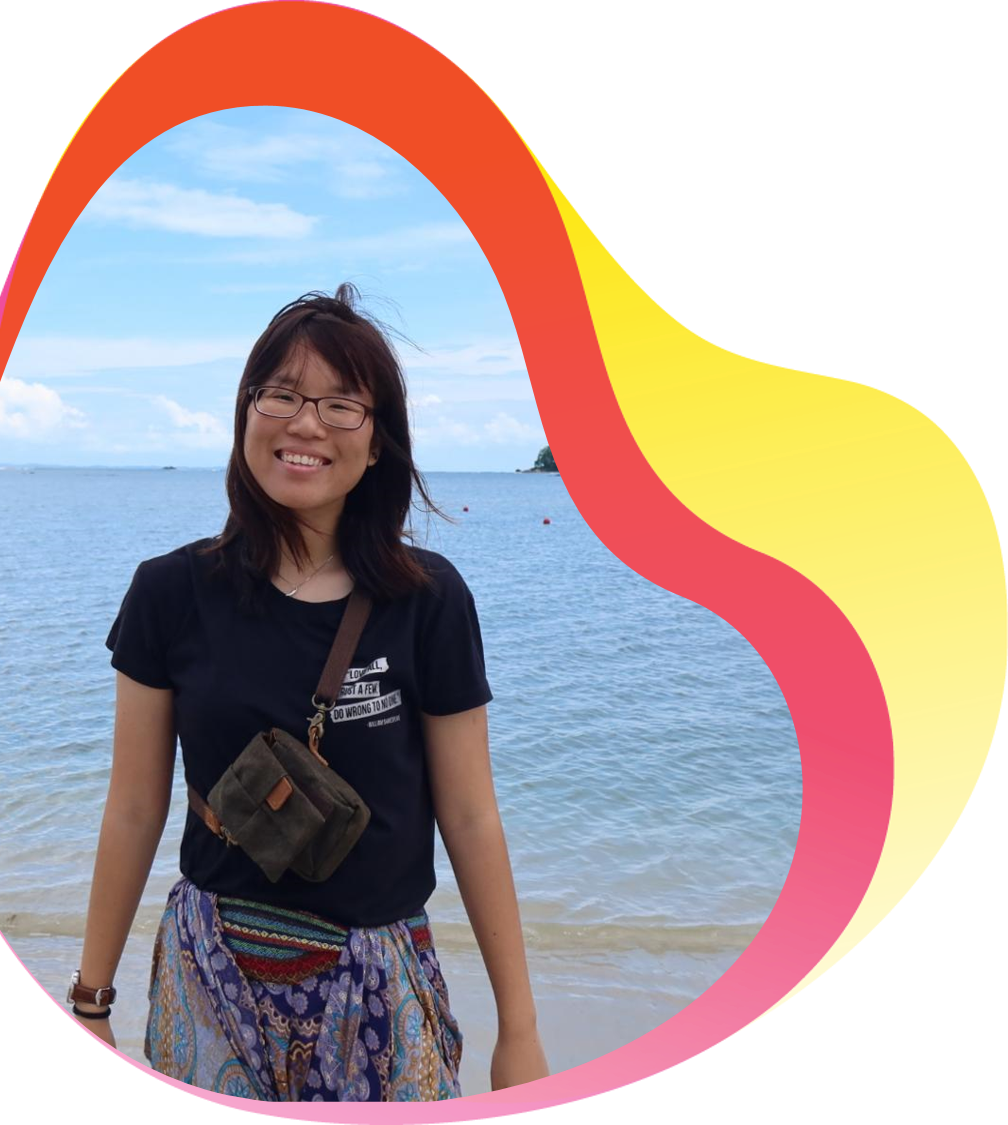 The Beginning of A Young Social Worker's Journey
Amanda
Inspired by a career talk given by a young, passionate social worker in Junior College, Amanda felt a stirring inside of her to explore what social work was about. Already an active volunteer, she was drawn by how a job can give meaning and purpose to her 9 to 5. She then went on to get a NCSS scholarship to study Social Work in university.
Starting out fresh from school as a social worker was not an easy feat. The social landscape is a complex one to navigate with many stakeholders, agencies and institutions woven into each case. Amanda recalls being daunted by working with persons with mental health issues, some intertwined with already complex ageing needs. Now, one year and two months on in Filos' Community Resources, Engagement and Support Team (CREST) and Community Intervention Team (COMIT), Amanda is more confident to navigate through this maze with the support of her senior colleagues.
In a particularly demanding case, Amanda had to work closely with her colleagues to bring different agencies together to take action. One of the complex cases involved a daughter with mental illness struggling as the sole caregiver for her elderly mother with dementia. Keeping track of her mother's medical conditions and daily hygiene and meal routines were too stressful for her to handle. As the assigned social worker, Amanda had to first earn the trust of both mother and daughter before she could probe deeper into their personal lives, educate the daughter about the care solutions out there and act as the bridge to those solutions.
In the months of building these relationships, Amanda learned to ebb and flow with the changing needs and demands of each situation. She had to build her own resilience to come to terms with the seemingly imperfect outcomes and recognise when she has done her best. In the end, with all factors carefully considered, the best care solution for the mother was to be admitted to a nursing home—an institution that the daughter stigmatized as a last resort for the destitute.
Initially disheartened by the daughter's disagreement of the care solution, Amanda knew she had to put the client's needs first. With the support of her team, she worked alongside Adult Protective Services and the regional hospital to admit the mother into the hospital, gaining her entry to a comfortable nursing home, where her high-care needs could be taken care of in a reliable manner.
Having to detach herself from an emotional case was difficult at first. Amanda has quickly grown wiser to know that the issues she deals with are far more complex and nuanced than presented in school. During her studies, she was set on working with elderly, a group she had a soft spot for, partly due to the close relationships she had with her grandmothers. Her experience with persons with mental health in Filos helped her to open up to other groups of people. She is now keen to widen her horizons to learn as much as she can about community services and how to better manage complex cases with different community partners, agencies and resources.
Still, she tries to reflect back on her own experiences to ground herself when circumstances get trying. A mentor at Ren Ci once shared no matter how small daily tasks are, every little task is to support the person-in-need in their community, whether a nursing home or their place of residence. It is for a social worker to build meaningful and trusted relationships with people, that will encourage them to want to help themselves and build their own resilience. That is the main goal of her social work, and she aims to carry out that belief for many years to come.