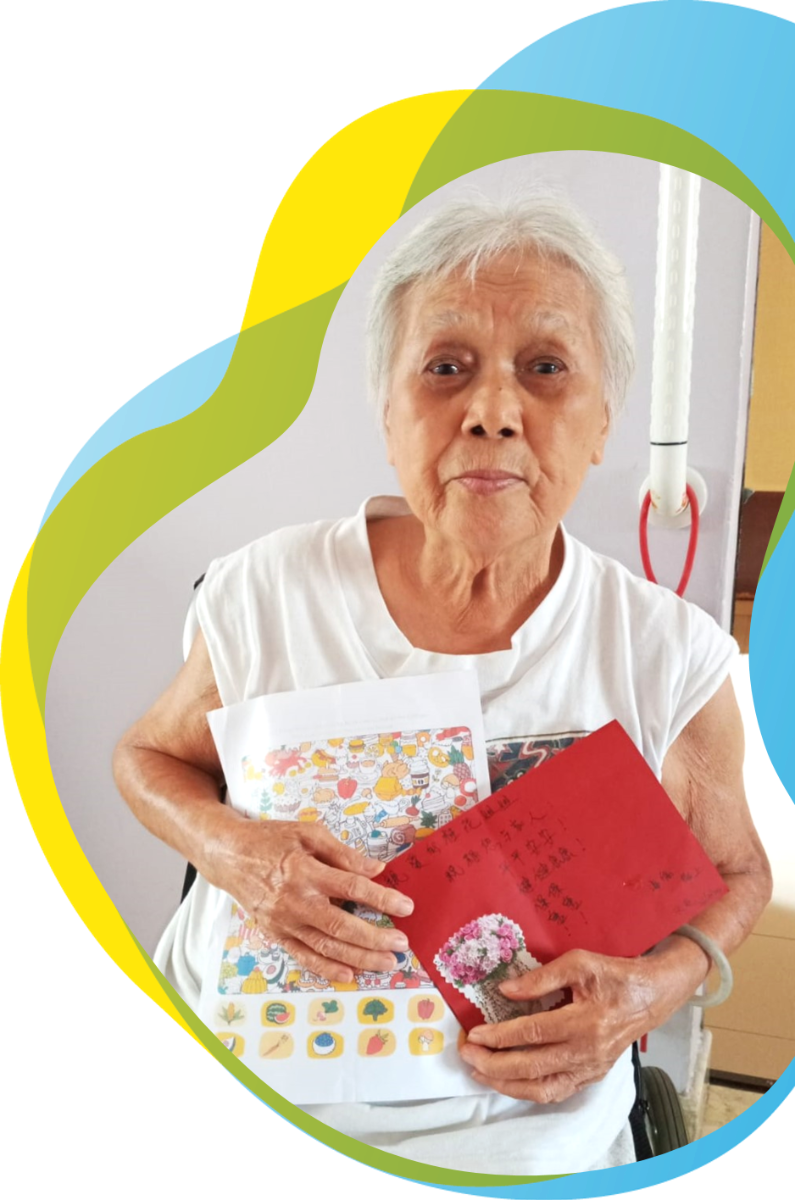 Eldersitter: Reviving the Good Ol' Days
The Eldersitter programme at Filos is a home-based intervention programme which provides Person-Centered care to seniors with dementia. Our Eldersitters visit the homes of dementia patients to engage them in activities that help to slow down their rate of dementia.

Ever since the COVID-19 situation escalated, all non-urgent home visits were suspended and our Eldersitter team were challenged to think of other avenues to engage their clients without being physically there with them.

Instead of the usual home visits, the Eldersitters engaged our seniors through good old fashioned phone conversations. The seniors genuinely enjoy the heartfelt conversations over the phone. Helen, one of our Eldersitter, shared that the seniors enjoy the phone calls as it brought back fond memories of how people used to make phone calls more often to one another.

Helen has further busied herself with another nostalgic mode of communication—handmade, personalised greeting cards. Other Eldersitters mail colouring worksheets and puzzles to keep their clients stimulated. Their creativity knows no boundaries!

We applaud the indomitable spirit of our Eldersitter team, seniors and their caregivers in keeping seniors creatively engaged during this challenging season!

If you would like to find out more about our Eldercare programmes, do visit our website filos.sg or drop us an email at info@filos.sg.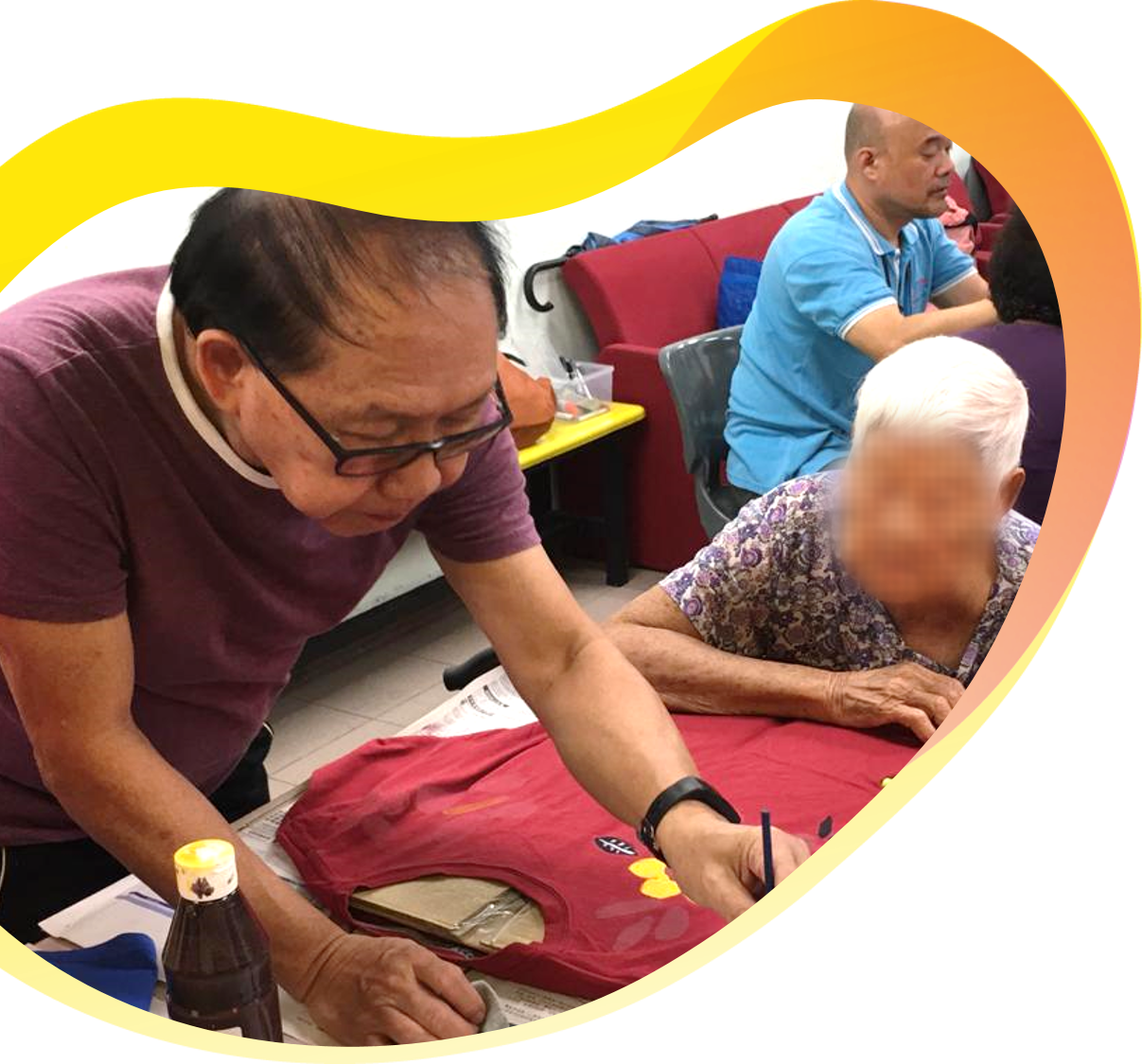 Commitment to Volunteerism Through the Ups and Downs
Stephen
Before he retired, Stephen was a loyal employee for 30 years in the company he worked for. He came to know about Filos through his Church. Stephen embarked on his volunteering journey and joined in with monthly bread distribution sessions. Through these sessions, he was further motivated to get more involved to get to know beneficiaries better. So he started helping in the weekly Active Ageing programmes of Filos like HAPPY and STEP OUT. That first step in volunteerism has resulted in Stephen volunteering with Filos for the past 7 years.
Stephen shares that he has personally benefitted through the volunteering experience. Through the Happy programme, he has learnt about pairing physical with cognitive exercises. Through the STEP OUT programme, he has been able to learn and experience new skills like pottery, painting, tai chi and healthy cooking. He is always enthusiastically sharing about new things he has learnt at the sessions, inspiring positivity amongst the clients he serves and building friendships with them.
Stephen's passion stems from personal experience. He reveals that he currently serves as a medical escort to his three older siblings whenever they have medical appointments. He jokes about how his younger sibling will be his medical escort when he grows older. Stephen truly personifies the phrase "Charity begins at home"!
The most valuable lesson that Stephen has learnt from volunteering is that social issues, such as loneliness and depression, do not discriminate – any senior, rich or poor can be affected. Having awareness of this helps to strengthen his resolve to help other seniors and to bring some cheer and companionship to them, regardless of their background.
We are grateful to Stephen for his faithfulness in serving the elderly clients of Filos and for cheerfully volunteering with us. We applaud him and others like him, who continue to help in whatever way they can, in spite of the current Covid situation.
If you, like Stephen, would like to help us engage with lonely and isolated seniors or families who have been affected by Covid, do check out our volunteering opportunities on giving.sg or drop us an email at volunteer@filos.sg.
Pleases tilt your device view in portrait mode for better view
Pleases tilt your device view in portrait mode for better view